International Internships
Did you know you can gain professional experience abroad while also earning credits toward your degree? Learning in the classroom is only the beginning—learn from experience outside of the classroom and gain knowledge and professional skills that will set you apart after graduation!
UCF Abroad collaborates with the Office of Experiential Learning and Partner Providers to customize internship placements abroad. Students from all majors can earn UCF credits and connect what you learned in the classroom with relevant hands-on experience.
Why should I intern abroad?
There are many reasons for interning abroad, but here are just a few of the great reasons:
Study & learn differently
Gain global mind-set
See the world
Meet diverse people and friends!
Personal & professional development
Career opportunities
Learn another language
Competitive edge



How can interning abroad make me "stand out" to future employers?
Interning abroad call help you develop the soft skills and hard skills that many employers in the US and abroad are looking for, as well as increase cultural literacy and global competency. This can give you a competitive edge and increase your chances for employment post-graduation!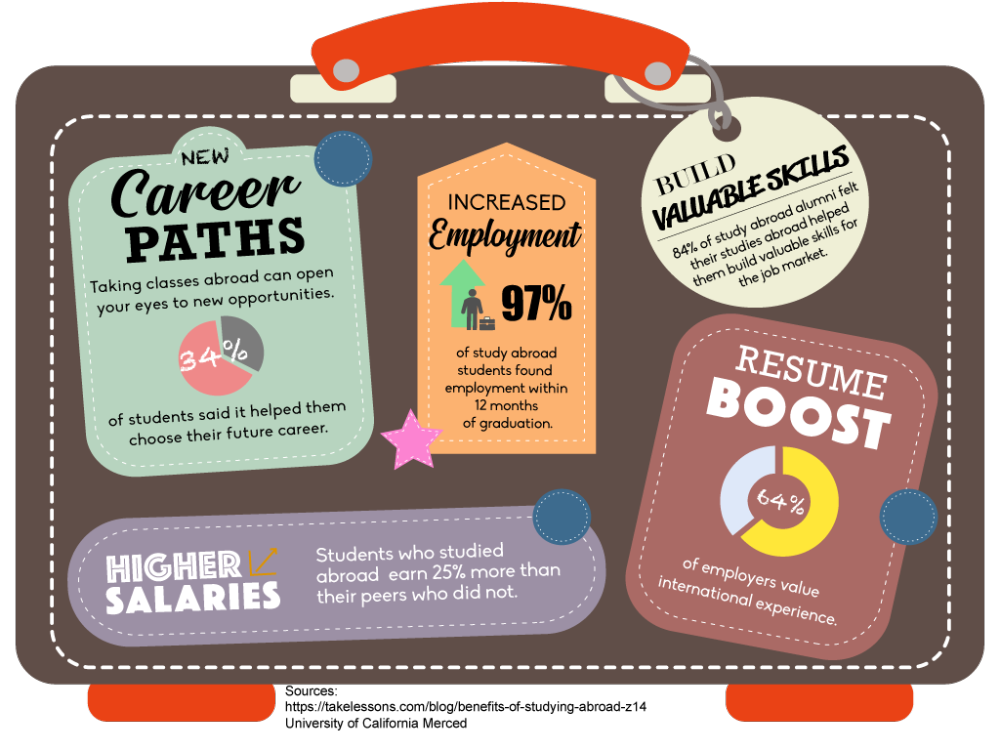 How does the internship process work?
Here is a broad overview of the internship placement timeline:
Attend a Study Abroad 101 Session and meet with a UCF Abroad advisor for program recommendations
Revise your Resume and Letter of Introduction
Research your placement options
Apply to your selected program
Arrange your internship for UCF Credits with Experiential Learning
Begin the placement process:

Interview with the international company online
Finalize your schedule with the partner and receive a formal position description
Submit your position to Experiential Learning and enroll for UCF credits

Participate in pre-departure arrangements with UCF Abroad and your partner
For more detailed information on how the process works, please review our
Internship Application Process document
.
How do I get started?
First, attend or watch our
Study Abroad 101 Session here
. After, complete an
interest form here
and submit a copy of your resume via email to
studyabroad@ucf.edu
. Make sure to include details about what type of internship experience you are looking for!
Resources
UCF Career Services: Build Your Resume and Cover Letter
UCF Experiential Learning: Resumes
Gaining an Employment Edge - The Impact of Study Abroad
Does Interning Abroad Mean More Job Opportunities?